Marijuana has many medical and health benefits but remains illegal in many states including South Carolina. Eighteen U.S. states, most recently Connecticut in June, as well as the District of Columbia, have legalized the recreational use of marijuana. Marijuana, which remains prohibited by federal law, has been approved for medical use in 36 states and the District of Columbia.
However, a Republican-led congressional marijuana legalization bill could end the federal prohibition on weed. Rep. Nancy Mace (R-SC) proposed a 116-page draft legislation for legalization. The measure, titled the States Reform Act, should be filed before December.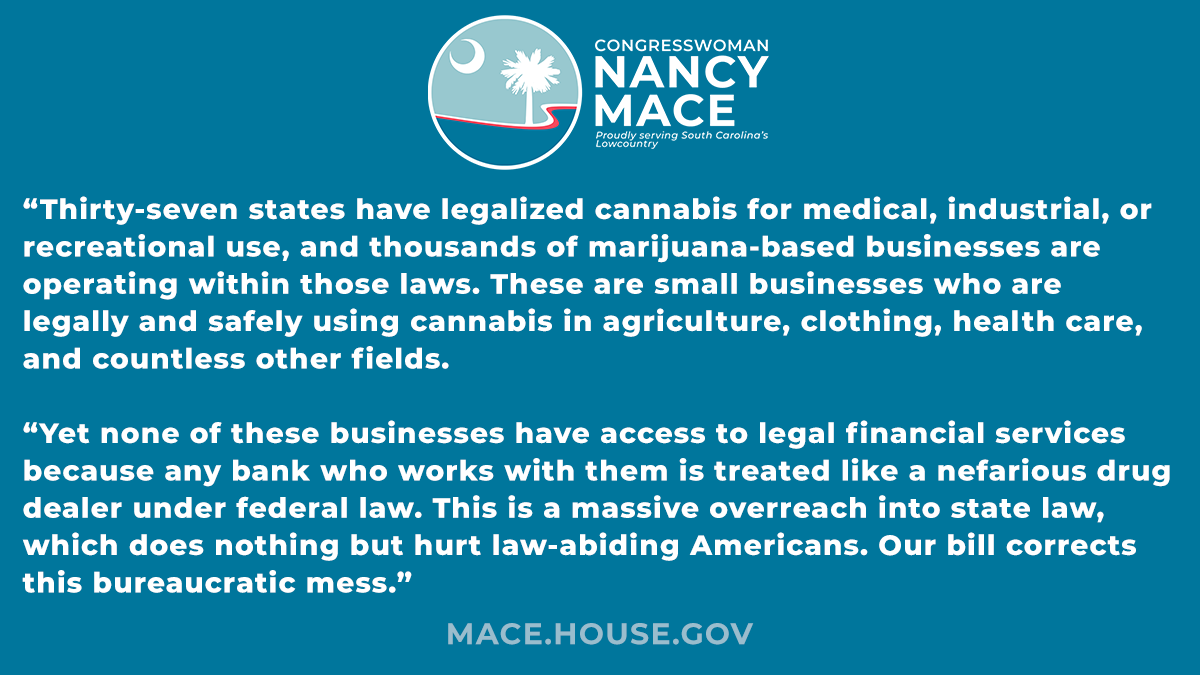 The legislation is a good compromise. The law would federally decriminalize marijuana and create safety regulations. Recreational cannabis use would be limited to those 21 and older and much like federal controls on alcohol, there would be advertising restrictions on marijuana.
Veterans would be exempt from discrimination when it comes to seeking federal work, The U.S. Department of Veterans Affairs can recommend medical weed for post-traumatic stress disorder.
Drug overdoses amounted to over 100,000 deaths. Fentanyl is the main cause. It is a dangerous fast-acting drug that is 100 times more powerful than morphine. Marijuana did not cause any overdose deaths.