"Hello, everyone, this is Donald Trump, hopefully your favorite president of all time. Better than Lincoln, better than Washington."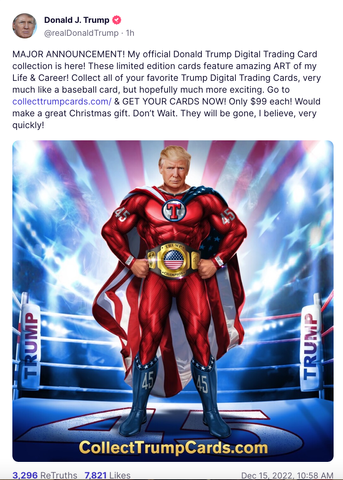 How embarrassing. Sad. Tragic, really.
CollectTrumpCards.com says each NFT purchase automatically enters you into a sweepstakes for a chance to win "1000's of incredible prizes." The main "prize" being dinner with Trump. The fine print reveals there are only "1000's" of prizes because most winners will get "one (1) ticket to a 2,000 person 20 minute Zoom call with President Trump."
The Con is strong in this one. So ridiculous.