Skinheads Endorse Kelly Loeffler
Georgia Republican senator Kelly Loeffler gained the support of white supremacists and neo-Nazis. Early voting has started in Georgia. Loeffler is desperate. She did horrible in the debate. Robotic. Devoid of charm.
Chester Doles is well-known in the far-right racist part of the Republican Party in Georgia. Doles is a white supremacist who spent decades in the Ku Klux Klan and the neo-Nazi National Alliance. According to The Atlanta Journal-Constitution, Doles is an ex-con for the beating of a black man in Maryland. He also went to prison for weapons violations in Georgia.
Doles is also associated with the Hammerskins, a racist skinhead gang. He famously and loudly marched in the violent Unite the Right rally in Charlottesville, Virginia in 2017. In 2019, Doles started American Patriots USA, a group tied to the far-right militia movement.
Loeffler is seen smiling in the photo. Proud to gain the support of a longtime white supremacist at a recent campaign event. The picture was taken in Dawsonville, Georgia. It spread online among alt-right militia members. A clear sign to militia members.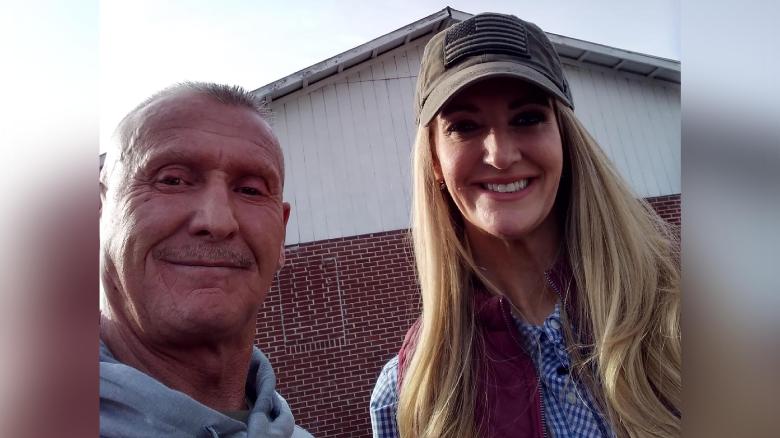 Doles posted the picture of him and Loeffler to his account on VK. VK is a Russian government social networking site. He has also posted photos of himself posing with Republican congresswoman-elect Marjorie Taylor Greene. She is a QAnon conspiracy nut.
Now, Loeffler's campaign claims she did not know who Chester Doles was when she took a picture with him. However, she refuses to return campaign contributions from white supremacists, skinheads, and neo-Nazis. She is desperate.
Meanwhile, Representative Paul Mitchell of Michigan said he would leave the Republican Party and serve the rest of his term as an independent because of party leaders' acquiescence to Trump's false claims of voter fraud.
Please be safe. Vote but wear a mask.