The corruption and self-dealing continue as insiders exploit the pandemic. More than ever, we need to drain the swamp. The wife of the second-ranking official at the Department of Health and Human Services is now a lobbyist. Eric Hargen is her husband.  As first reported by Stat News, three healthcare companies pay Emily Hargan to lobby HHS. According to lobbying registry disclosures, between June and July Nostrum Pharmaceuticals paid her $28,000 for lobbying; Smart Meter paid $10,000; and $10,000 from TL Management which operates over 100 nursing homes. Strangely, she has no lobbying disclosures before her HHS work in June of this year.
However, she appeared with her husband during an official business trip in his official capacity as HHS Deputy Secretary. The problem is she was paid to lobby his department at the same time. All three contracts were still active on that day. What happened to draining the swamp?
Emily Hargan even tweeted a photo at Wake Forest Baptist Medical Center.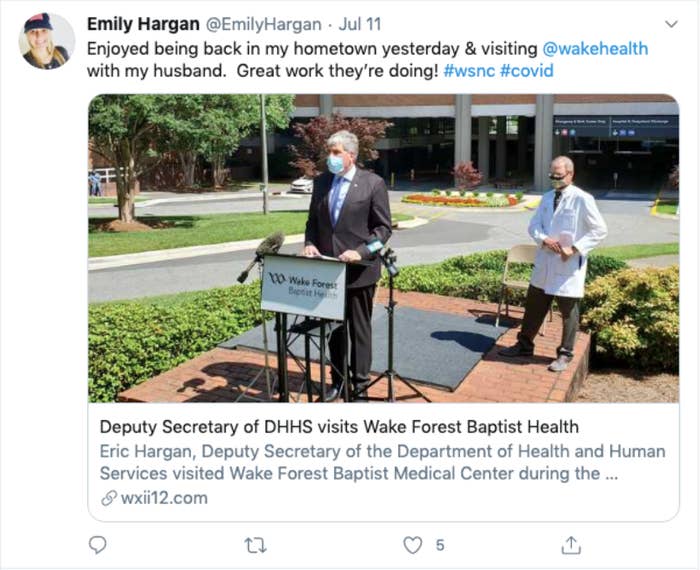 Have they ever heard of a conflict of interest or appearance of impropriety?  Drain the Swamp in November.