The vast majority of people agree that healthcare workers should protect patients by requiring vaccinations. The COVID-19 vaccination mandate for healthcare workers survived its first legal challenge. A federal judge rejected Florida's demand for a temporary restraining order. The rule requires healthcare workers a first shot by Dec. 6 and a second by Jan. 5 for the safety of patients.
U.S. District Judge M. Casey Rodgers of the Northern District of Florida ruled that Florida's Governor Ron DeSantis failed to support its claim that the safety mandate would cause irreparable harm. That is the legal standard for a temporary restraining order or preliminary injunction.
Florida's attorney general's office filed the frivolous lawsuit claiming that Florida may lose money and staff. The Court disagreed: "However, such opinions, absent supporting factual evidence, remain speculative and may be disregarded as conclusory."
Legal experts express confidence that challenges to the healthcare worker rule will be unsuccessful. However, one judge in Missouri argued that the agency lacked authority to implement the requirement. The judge also said that CMS' decision relied too heavily on data from long-term care facilities.
He blocked the safety requirement in Alaska, Arkansas, Iowa, Kansas, Missouri, Nebraska, New Hampshire, North Dakota, South Dakota and Wyoming–all states with Republican governors. There were no COVID-related deaths yesterday in New York City, where the vaccination rate is 90%. For adult Democrats the vaccination rate is about 90%, while the vaccination rate for adult Republicans hovers around 60%. Counties that went strongly for Trump have a death rate three times that of counties that voted heavily for Biden.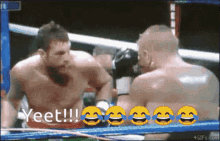 CMS estimates that 2.4 million healthcare workers have not received a COVID-19 vaccine. Nationwide, nursing staff average a 74.3% staff vaccination rate per facility, though many buildings are still below 50%. The nursing home resident vaccination rate is 86.4% nationwide, according to data through Nov. 14, which was last updated Wednesday on CMS's COVID-19 Nursing Home Data website.
The American Health Care Association/National Center for Assisted Living supports the injunction. They advise providers to "continue to prepare their policies and procedures and encourage unvaccinated staff to get their first shot by Monday, Dec. 6, so that if the government's arguments prevail, they will be ready and in compliance."